Fairytales Gone Bad: Grannylocks / The Monstrous Duckling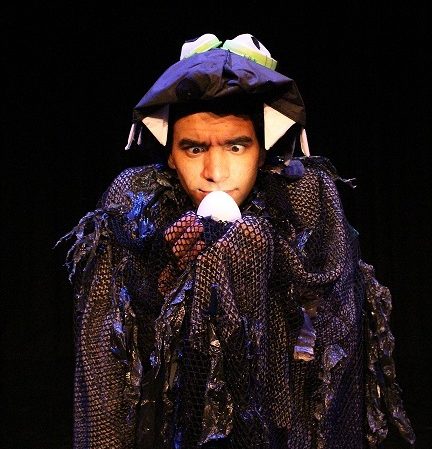 Ages 3+ and their grown-ups
Running Time: 45 mins
Half Moon presents a Joseph Coelho production
Join award-winning performance poet Joseph Coelho, winner of the 2015 Centre for Literacy in Primary Poetry Award, as he unravels familiar fairytales to create fresh contemporary classics in an enchanting performance for young and old alike.
A father returns home with a magical cloak. A cloak that hides a story…
Did you know that the ugly duckling was never ugly? He was truly monstrous! Or that Goldilocksn was never a tale about a little girl. It ws always about about a granny – a mean, thieving granny who has plans for something quite nasty.
Join our poetic storyteller as he unwinds the true stories behind the happily ever afters and discover they're maybe not as charming as you remember!
After the show there will be a chance to stay and meet Joseph and purchase signedcopies of his book as well as talk about his work.
"Thrillingly grisly, darkly funny." – Children's Theatre Reviews